"How To Be A Good
Church Member"
By Pastor Kevin Burden
Northwest Baptist Church, Hopkinsville, KY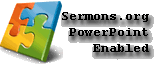 Download Power Point Presentation

Power Point Free Viewer

Text: 1 Thessalonians 1:2-7; 2:13 & 3 John v.1-5
Topic: Church Membership/Christian Walk
Introduction: The Title Christian Appears Only Three Times In The Scriptures And Implies A Number Of Things. First, it implies that a person who is a Christian is one who is a follower of Jesus Christ (Acts 11:26). Second, it implies that those who are Christians will be witnesses to the world (Acts 26:28). Third, it implies that those who are truly Christians will likely suffer persecution (1 Peter 4:16).
In Acts 2:41-47; 4:32-34 We See A Beautiful Picture Of Christianity In Action. Churches Are Made Up of People. By definition a church is a visible assembly of called out believers who have been baptized and who have covenanted together to follow the teaching of Jesus Christ.
Every True Christian Ought To Be A Member Of A Local Church. There has been much damage done to the name of Jesus Christ because of unfaithfulness and ignorance on the part of many Christians concerning the expectations of the Lord and their responsibilities to fellow Christians.
No Church Member Is Perfect and is not likely to behave totally victorious all the time, yet there is much in the Bible that we should consider that will help us to live more pleasing to God (2 Peter 1:12-13; 3:1-3; 1Tim. 4:6). I would like to share with you some goals and characteristics of an Ideal Church Member.
I. CHURCH MEMBER'S SHOULD BE SAVED & SURE OF IT (John 1:11- 13; Eph 2:8,9; 1 John 5:13).
The Biggest Problem With Christianity Today Is - the fact that churches all over America are filled with unregenerate church members. Paul challenged the church of Corinth to, Examine yourselves, whether ye be in the faith; prove your own selves. Know ye not your own selves how that Jesus Christ is in you, except ye be reprobates? 2 Cor 13:5.
II. CHURCH MEMBER'S SHOULD BE BAPTIZED BIBLICALLY (Matthew 28:18-21).
Baptism Is A Picture Of Christ Death, Burial & Resurrection (Identification).
Baptism Is A Picture Of The New Birth (New Creation).
Baptism Is The First Step Of Obedience In The Christian Life (Submission).
Three Things Are Necessary For Scriptural Baptism.
1. Proper Candidate.
2. Proper Mode.
3. Proper Authority.
III. CHURCH MEMBER'S SHOULD ATTEND THEIR CHURCH FAITHFULLY (Acts 14:27; Heb 10:25).
IV. CHURCH MEMBER'S SHOULD BE COOPERATIVE (Acts 2:46; 4:32).
We Are To Exhort, Build-Up And Encourage One Another (1 Thess. 4:1; 5:12-22). Heb 3:13 exhort one another daily, while it is called today; lest any of you be hardened through the deceitfulness of sin.
We Should Never Be Guilty Of Causing Dissension Within God's Church (2 Thess 3:11-15).
V. CHURCH MEMBER'S SHOULD BE CONSISTENT (2 Corinthians 6:14-18).
One Of The Most Difficult Problems A Church Faces Is A Testimony Damaged By The Inconsistent Living Of Careless Church Members.
We Should Be Careful About Our - Associations, Activities, Music, Language, and Appearance.
VI. CHURCH MEMBER'S SHOULD BE STUDENT'S OF THE BIBLE (2 Timothy 2:15).
VII. CHURCH MEMBER'S SHOULD PRAY FOR ONE ANOTHER (Luke 18:1). Praying for souls, unity, missionaries, pastor, deacons, Sunday school teachers, etc.
VIII. CHURCH MEMBER'S SHOULD BE GIVERS (Malachi 3:7-11).
IX. CHURCH MEMBER'S SHOULD BE SPIRIT FILLED SOUL WINNER'S (Acts 1:8; Eph.5:18; Gal. 5:22-25).
X. CHURCH MEMBER'S SHOULD BE COMMITTED (1 Cor 15:58). Therefore, my beloved brethren, be ye stedfast, unmoveable, always abounding in the work of the Lord, forasmuch as ye know that your labour is not in vain in the Lord.
------------

Return to Sermon Index