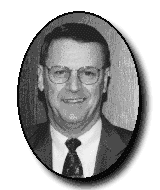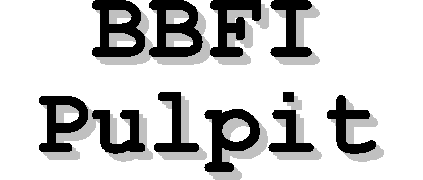 ---
Dedicated to a "New Walk in the Old Paths" of the Baptist Bible Fellowship
---
Today's BBFI
---
TOP
G.B. Vick's 1975 Graduation Fellowship Address - Fully transcribed text with audio clips - G.B. Vick - If anyone has any doubts as to the founders of the BBFI being King James Bible believers, they should listen carefully to the key founders address to Baptist Bible College in this message.
Some Churches Remove Baptist Name Others Should - by Five Times past president of the Baptist bible Fellowship International - Dr. Art Wilson. Absolutely a definitive, full text, timely message for the collective churches associated with the BBFI by one of the founders.
TOP
The Hypocrite - by Dr. W.E. Dowell - This is a beefy outline gleaned from the Temple Times in the 1980's. A live audio clip is included from Dr. Dowells 1995 National Fellowship Meeting appearance in North Carolina.
Swords -- by A.V. Henderson -- Great Sermon with more to come
Thanksgiving -- by Noel Smith -- Classic and one for the archives!
TOP
---

Return to Sermon Home Page